---
 LADY BARKLE TOP DOG
Share a Laugh with family, friends, co-workers or your club!
MCMVCo. is Affordable Entertainment for ALL!
You know it's true… Good times are made even greater when shared. For 35 years, the Martin City Melodrama & Vaudeville Co. has been entertaining audiences with hearty and wholesome fun! Now in our "forever home", we're inviting you to come on out to enjoy traditional melodrama and fast-paced vaudeville with lots of laughs to go around.
Bring the family, bring a date or bring the whole group! At MCMVCo. you can have the most fun for the least money and be an active participant in the show when you shout "Yea!" for the hero, "Boo!" for the villain and "Awwww" for the heroine.
---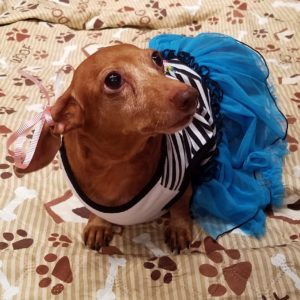 October 25, 2019 – October 26, 2019
What could be more pawsome than comic canines form Martin City Melodrama performing a melodrama. These actors in fur are all senior rescues from local shelters. This sensational pee-ce will feature exaggerated characters and exciting events intended to appeal to hoomans! Had a "ruff" day? Don't "terrier self up"! Come laugh and enjoy this im-paw-sibly wacky adventure in The Great American Melo-dog-ma! featuring the Halloweenies!
---
Phantom o

f the Opry and Life in a Chair

©
November 2, 2019 – November 3, 2019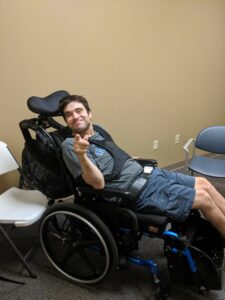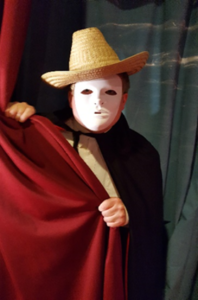 Phantom of the Opry tells a wacky new version of the classic "Phantom of the Opera" tale! Come boo, cheer and even yodel during this mini melodrama starring Travis Hensley.
Tells the moving, inspirational story of Tim Bartow and his life in a chair. Other cast members include Lea Lavish, Terry Dawson and Sarah Owens, and their lives in their 
---
November 29 – January 1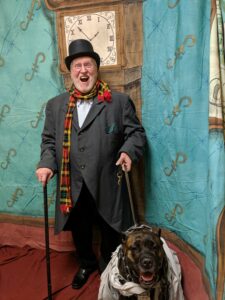 A world premiere, musical melodrama, SCROOGED AND MARLEY(c) will be Martin City Melodrama's newest holiday show!  Ebenezer Scrooge is beginning to have physical limitations in his old age at his counting house.  After Mr. Scrooge investigates the cost of physical therapy or hiring some additional help besides Bob Crachit,  Scrooge thinks the costs are way too high. Thinking it might be a cheaper way to go, Scrooge obtains a service dog (a real certified service dog will be playing the role of the service dog)   It turns out this service dog is Marley , Scrooge's long passed greedy business partner, re-incarnated!  While keeping in tradition with this timeless story Charles Dickens classic, Martin City Melodrama & Vaudeville Co. adds its wonderful, wacky twist to the rest of the story.  Ebenezer Scrooge and his service dog, Marley,  meet up with some unusual spirits throughout the night before Christmas. These spirits turns out to be FAMOUS CAROLS such as Carol Burnett, Carol Brandy and Carol King.! Finally,  Ebenezer Scrooge sees the evil of his ways and with the help of Marley, the service dog and the famous Carols, Scrooge is transformed for good.  He finds his holiday spirit and shouts from the roof-tops DOG bless us everyone!  Following the melodrama is the holiday vaudeville with songs, dances and comedy sketches in the theme to the holidays. this includes the theatre's WORLD FAMOUS WATER GLASS SYMPHONY!