Share a Laugh with family, friends, co-workers or your club!
MCMVCo. is Affordable Entertainment for ALL!
You know it's true... Good times are made even greater when shared. For more than 30 years, the Martin City Melodrama & Vaudeville Co. has been entertaining audiences with hearty and wholesome fun! Now in our "forever home", we're inviting you to come on out to enjoy traditional melodrama and fast-paced vaudeville with lots of laughs to go around.
Bring the family, bring a date or bring the whole group! At MCMVCo. you can have the most fun for the least money and be an active participant in the show when you shout "Yea!" for the hero, "Boo!" for the villain and "Awwww" for the heroine.
---
APRIL 27, 2019 – JUNE 15, 2019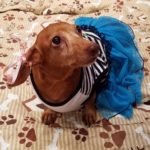 What could be more pawsome than comic canines form Martin City Melodrama performing a melodrama. These actors in fur are all senior rescues from local shelters. This sensational pee-ce will feature exaggerated characters and exciting events intended to appeal to hoomans! Had a "ruff" day? Don't "terrier self up"! Come laugh and enjoy this im-paw-sibly wacky adventure in The Great American Melo-dog-ma!
NOVEMBER 23, 2018 – JANUARY 1, 2019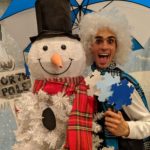 Celebrating our 34th season with a brand new world premiere operetta set to music from Bach to Justin Bieber and Bruno Mars. This original musical helps Fred realize that no two snowflakes are alike and he needs the help of the entire flake community to produce his Broadway Bound production of "Thawed" featuring two sisters fighting over the thermostat for the life expectancy of snowmen and snowwomen everywhere.
Saturday, October 27th - ONE NIGHT ONLY!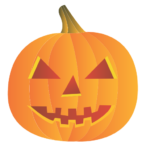 Highlighting "not so spooky", G-Rated, Halloween acts! Inclusion will be for anyone who wants to participate from young to old, girl to boy and physical and cognitive disabilities. Why we even encourage you to bring your pet for a silly version of pet tricks!