Auditions for our 37th season for our Fall and
Christmas shows are Saturday, September 18th and
Sunday, 19th (10am-12pm and 1pm-4pm)
More Lives, More Chairs!(c)

(Oct. 22-24, 2021)
An encore performance of original monologues about how YOUR chair supports you or holds you back. From breast cancer to cerebral palsy... come tell your story about your chair.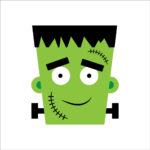 (Oct. 22-24, 2021)
This show brings to life the story of 'it's not easy being green!' Come boo the bad guy and cheer the good folks in this new wacky family Halloween melodrama.

(Nov 12-14, 2021)
This is a global event celebrating musical theatre. This exclusive music revue features songs from MTIs beloved shows such as Once Upon This Island, Rent, Little Shop of Horrors and Hairspray. Over 5000 theatres globally are participating in this "return to the stage" event.
The 12 Dogs of Christmas!(c)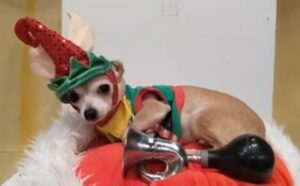 (Nov 27, 2021 – Jan 1, 2022)
A paw-tastic new holiday musical melodrama for the whole family! Sing, dance, and be silly along with rescue dogs from local area shelters. Also included... the ever-popular water glass symphony!
Looking for all ages and abilities (including special needs—the theatre is 100% accessible)
Please have photo and resume along with preparing a 1-minute G-rated comedic monologue and one upbeat song prepared for audition. Please bring your own musical track. A boombox for CD/Cassettes will be available. We request you do not sing using your phone for accompaniment.
***To schedule an audition, or for any questions, please call 913-642-7576 or email us at
martincitymelo@yahoo.com
Thank you for your interest!
The Muttcracker Sweet© OFFICIAL TRAILER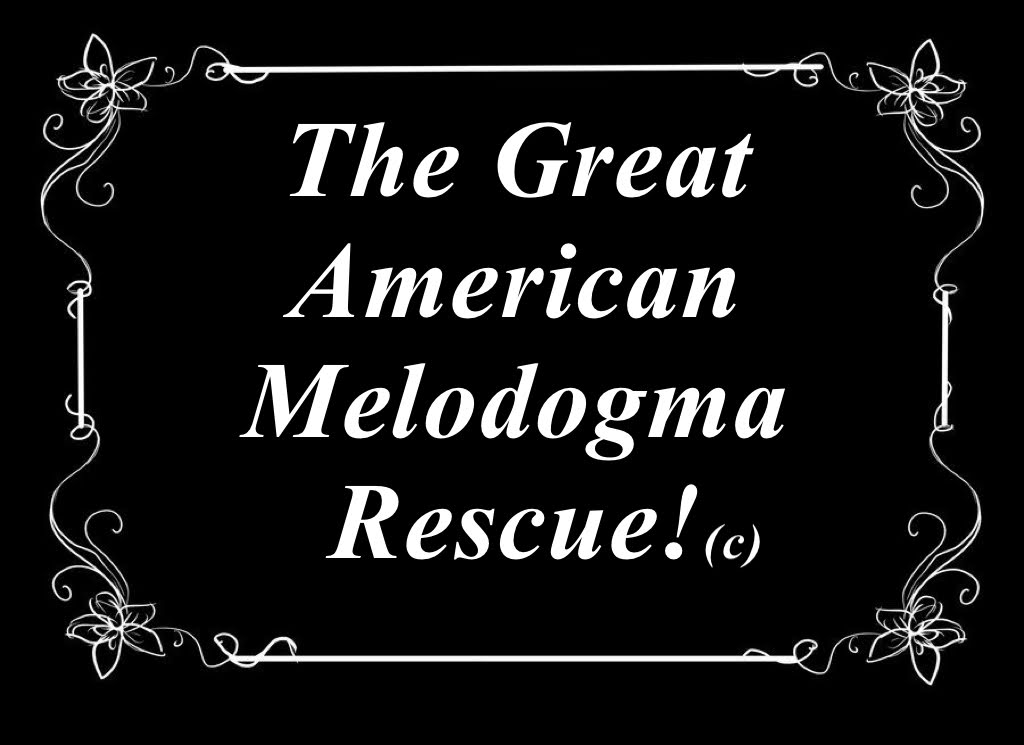 The Great American Melodogma Rescue/Dog Date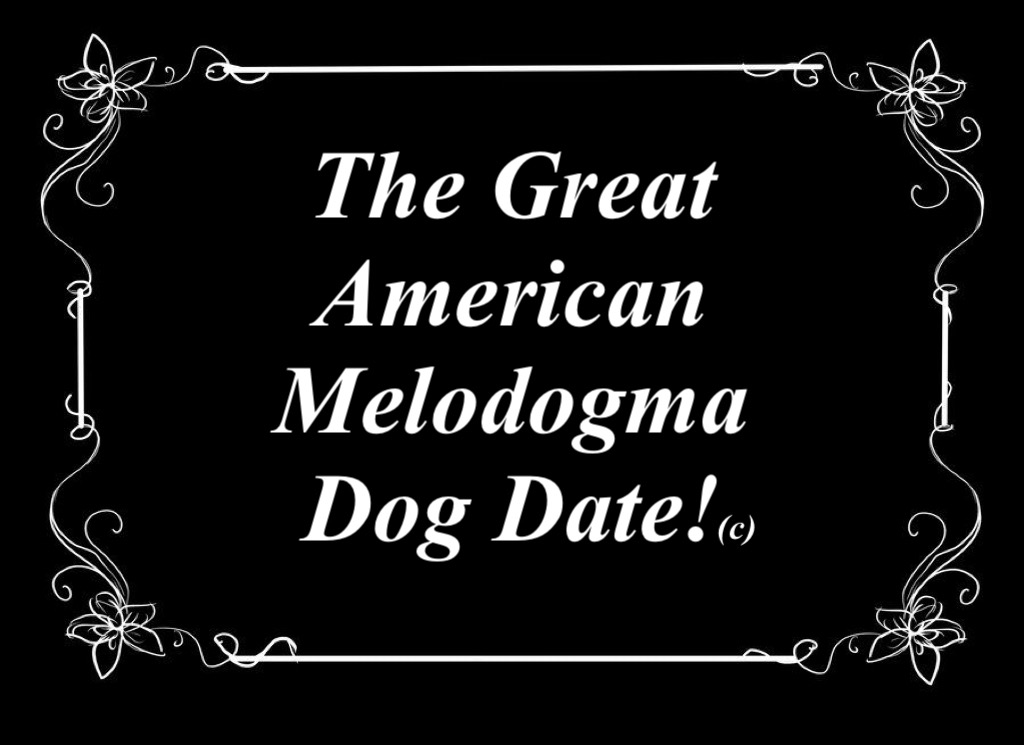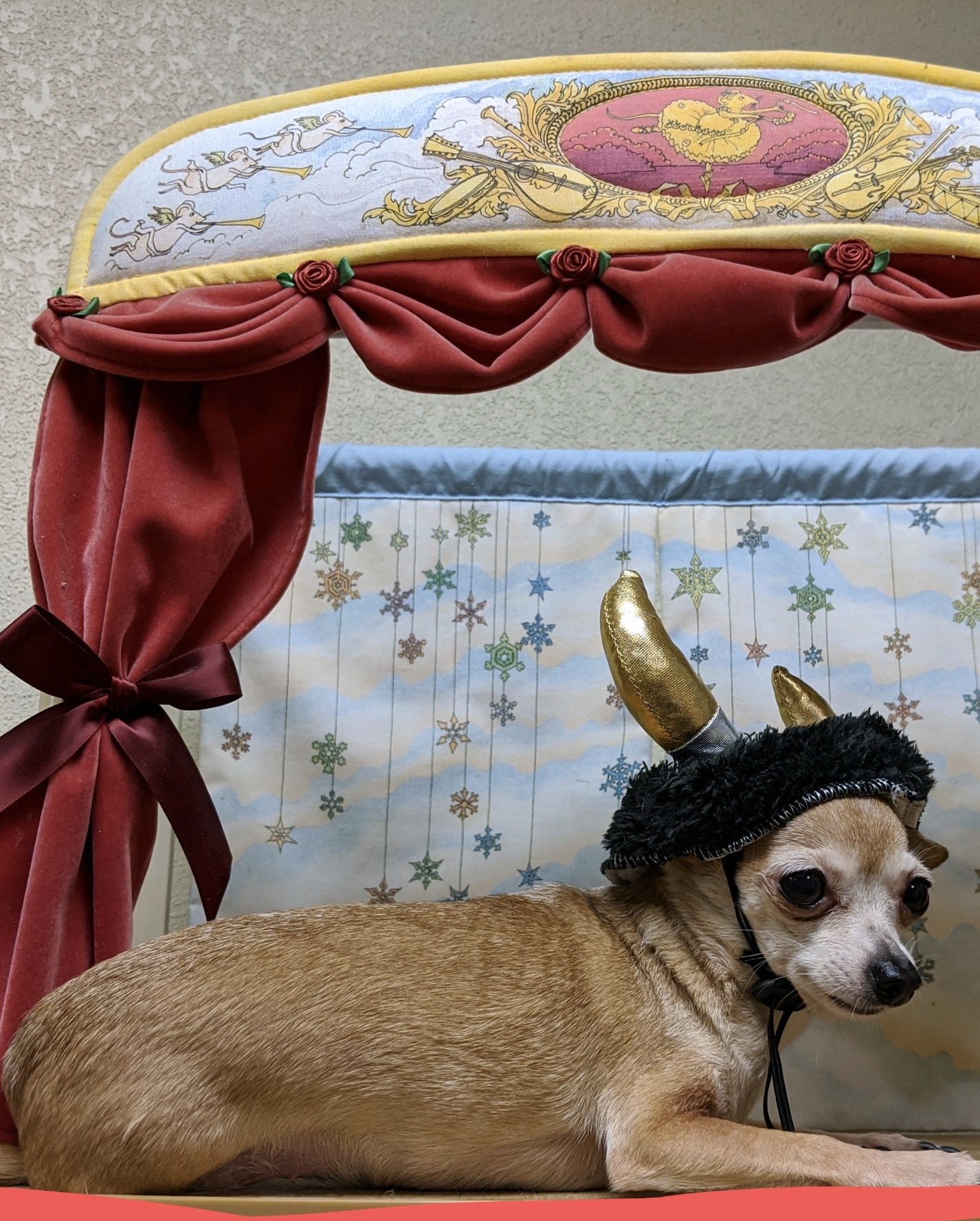 Phantom of the Zoom-Pera! (c)
Come one, come all! The Phantom of the Zoom-pera is finally out. After a long, anticipated time, you can now view it at https://www.youtube.com/watch?v=3bXjRKZmzAA , or on our respective Facebook and Instagram pages. Follow us further as we present the stories of Raul, Christine, Nanette, and Inspector Bournette as they solve the mysteries provided by an evil "Phantom". Will they solve the grand mystery, or will the Phantom fully take over the Zoom call to expose the world to his new music? Find out soon on our next episode of The Phantom of the Zoom-pera!!!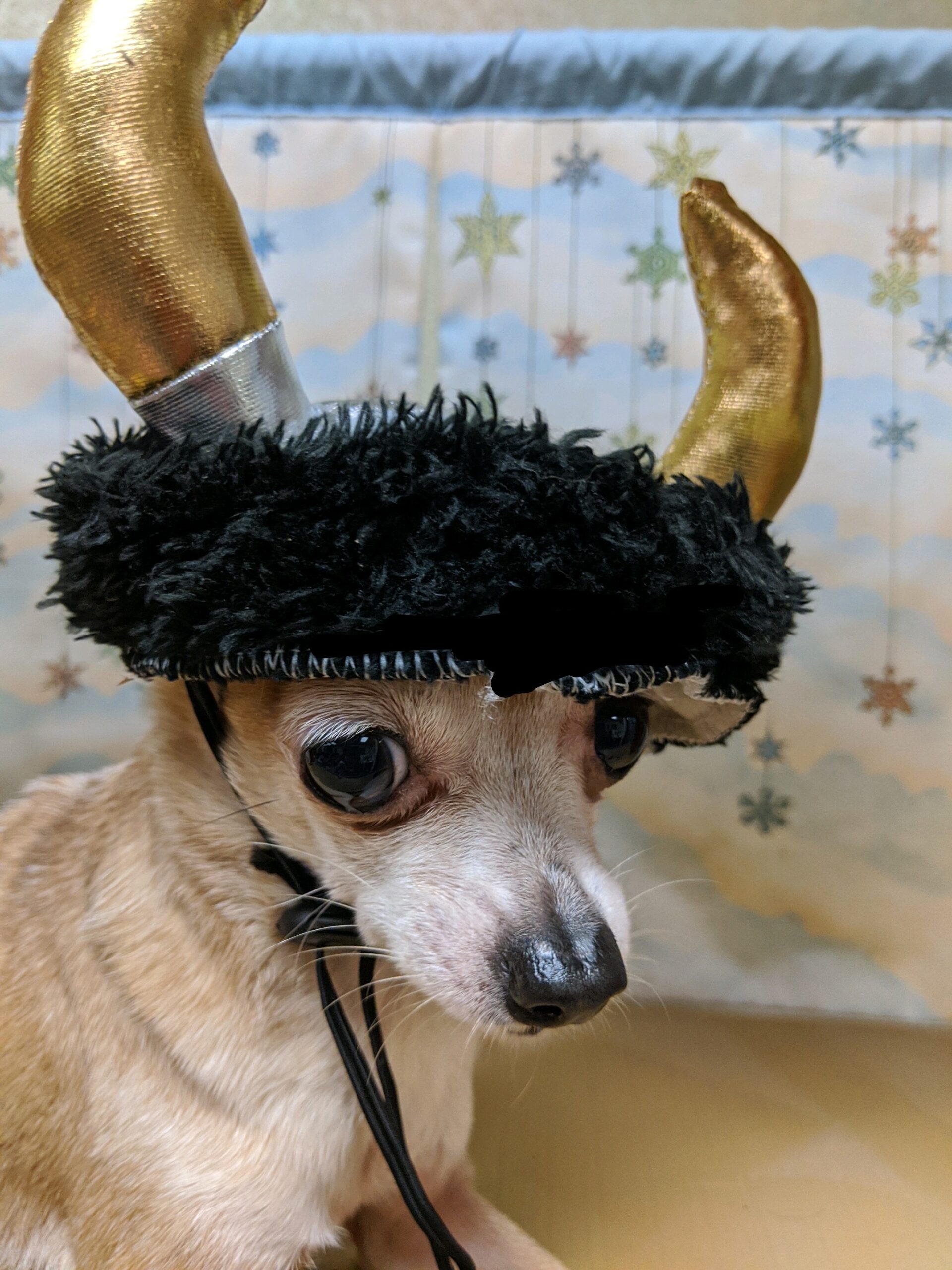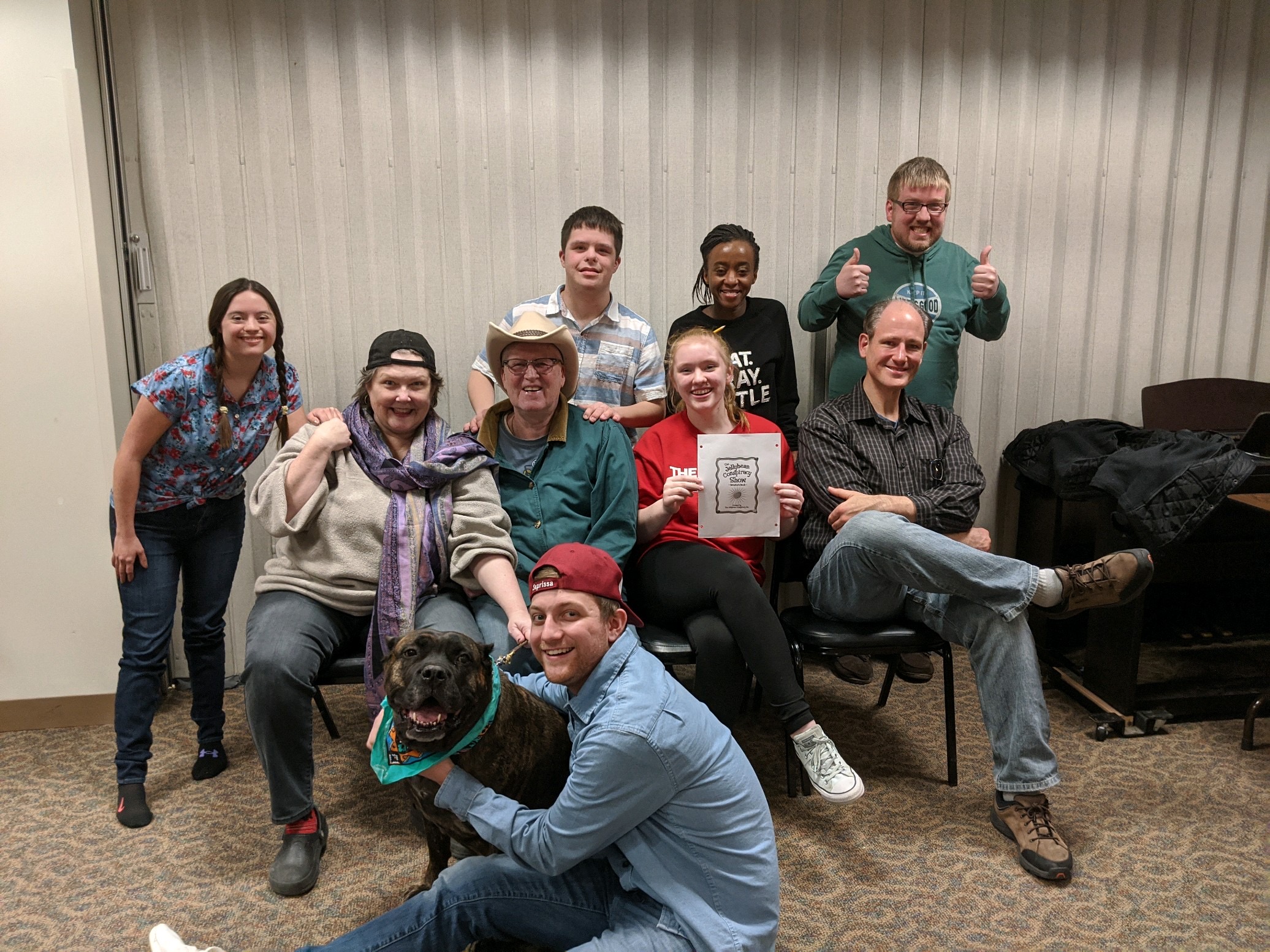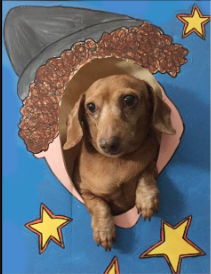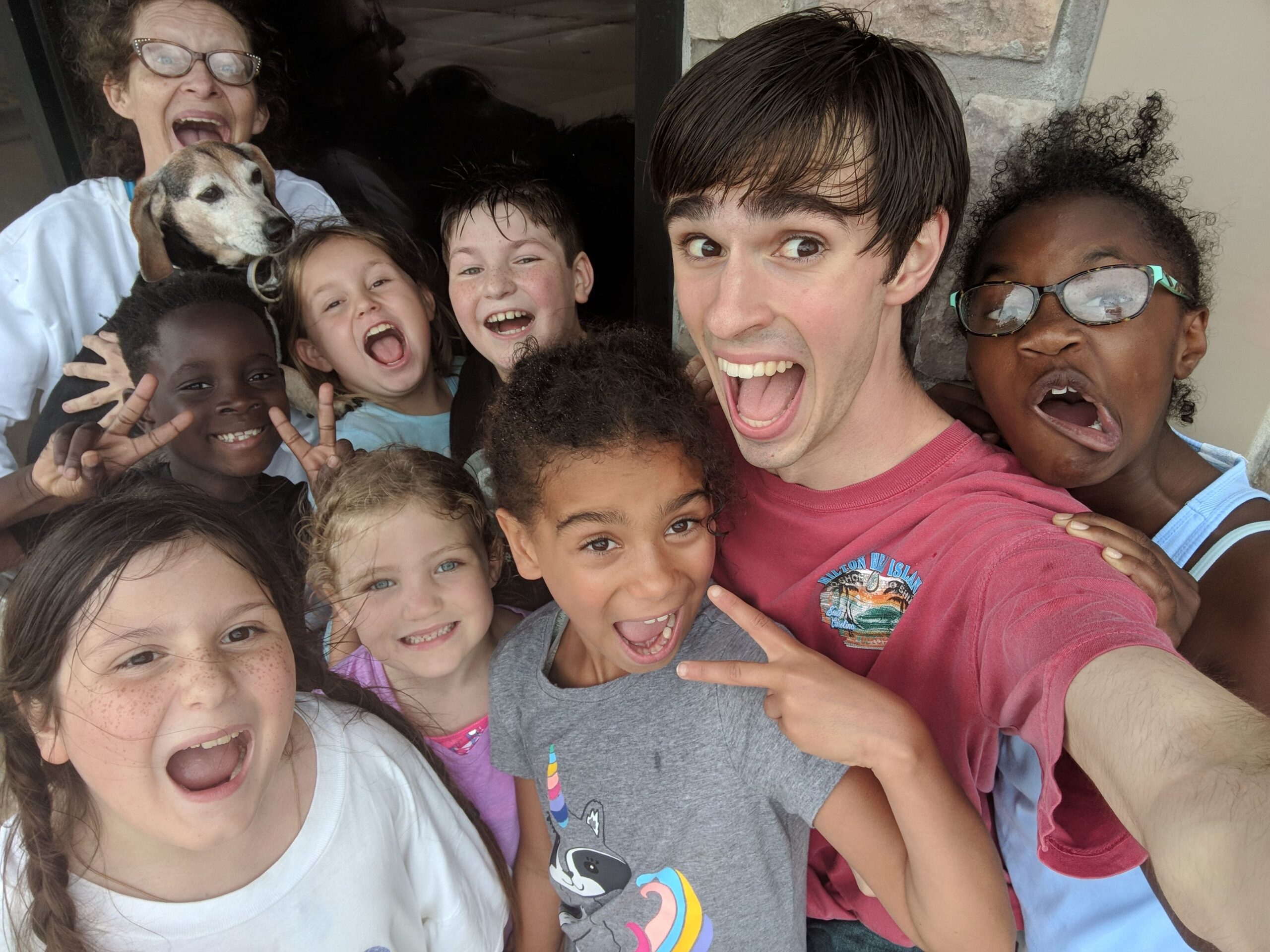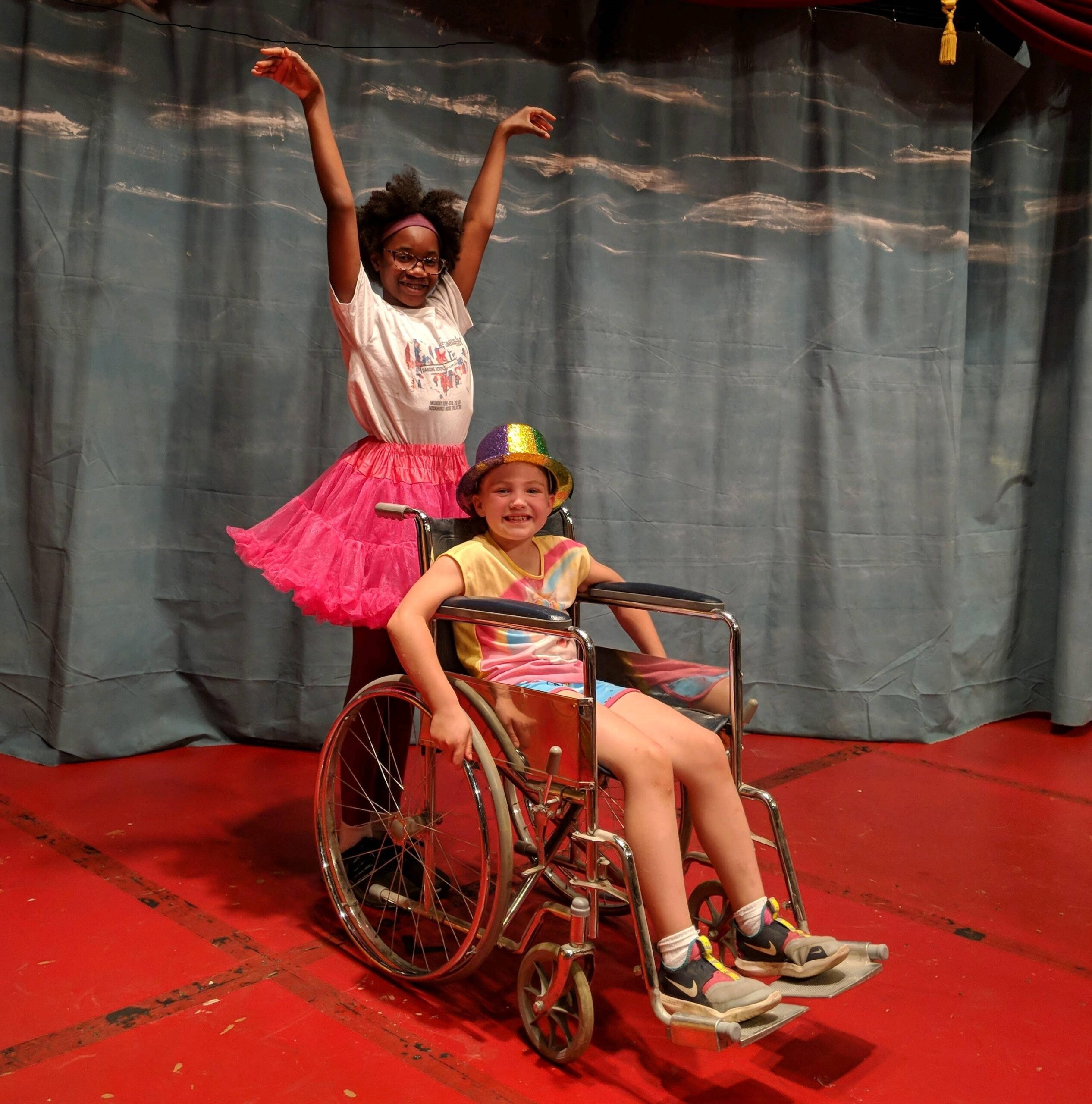 Martin City Melodrama is Now Offering Online Comedy Classes!
Starting Tuesday, April 21st!
YOUR FIRST ONLINE CLASS IS FREE!
Learn how to:
* Tell the funniest joke
* Goofy pantomime
* Novelty songs
* Off the top of your head improv
* and write a G-rated silly scene
Classes can be suited to an individual or a group!
We work with ages 3-103!
Once again, your first lesson is free!
Your class session is offered SECURELY via professional Zoom classes. 
Please contact Ms. Beechwood at martincitydogma@gmail.com
PS, you can have your family pet learn how to be a paw-former right alongside you!
Taught by Martin City Melodrama's artistic director Jeanne Beechwood.
Jeanne has run the melodrama theatre for 36 years. She has taught and directed hundreds and hundreds of actors across the United States. She specializes in family classic comedy. She has her BA and MA in theatre and has studied the styles of Charlie Chaplain, Buster Keaton, Carol Burnett, Groucho Marx, Lucille Ball, Robin Williams, Red Skelton, Jim Carrey, and Carol Channing.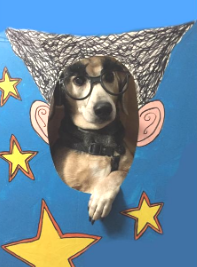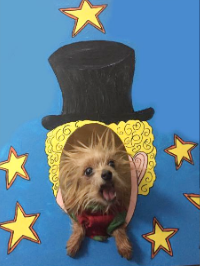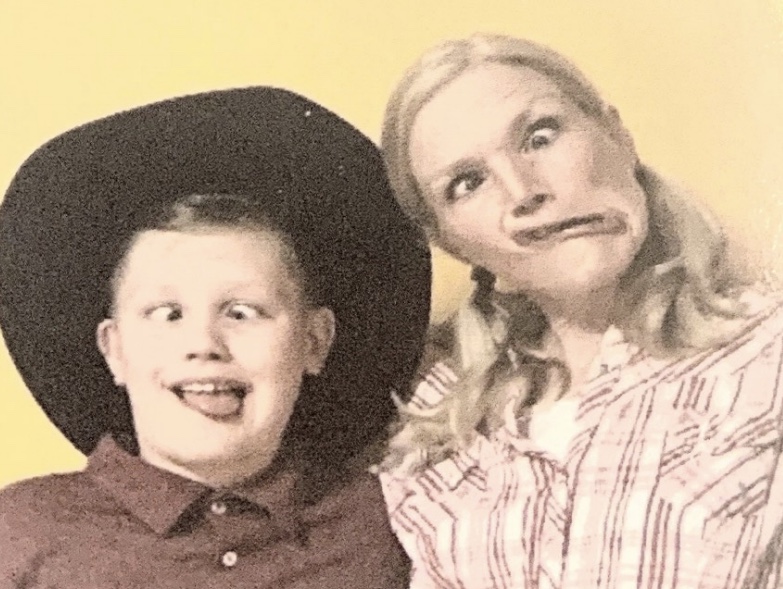 36 Years of Laughs!
Our non-profit opened 35 years ago in 1985 in Kansas City, Missouri. We have given over 600 local Kansas City actors, directors, choreographers, scenic artists and musicians their first theatrical jobs. We continue to promote classic, G-rated comedies to thousands of families.
Our mission is to produce historical theatre projects with our own specialized family programming.
- The Martin City Melodrama & Vaudeville Co.: Our programming consists of creating family friendly shows for all ages.
- Martin City Jr.: The programming for children serves as 'edutainment' with a moral. We present in our own theatre, schools, libraries, state fairs and fringe festivals.
- Top Bananas: This programming spreads the vision of inclusion for any and all disabilities. To date, we have worked with and volunteered for over 10 local organizations, servicing students and adults with special needs.
- Oldies, But Goodies: Our newest programming consists of rescuing senior shelter dogs. These 'pawformers' unite with our actors with UNIQUE abilities, thus making the spotlight accessible to all.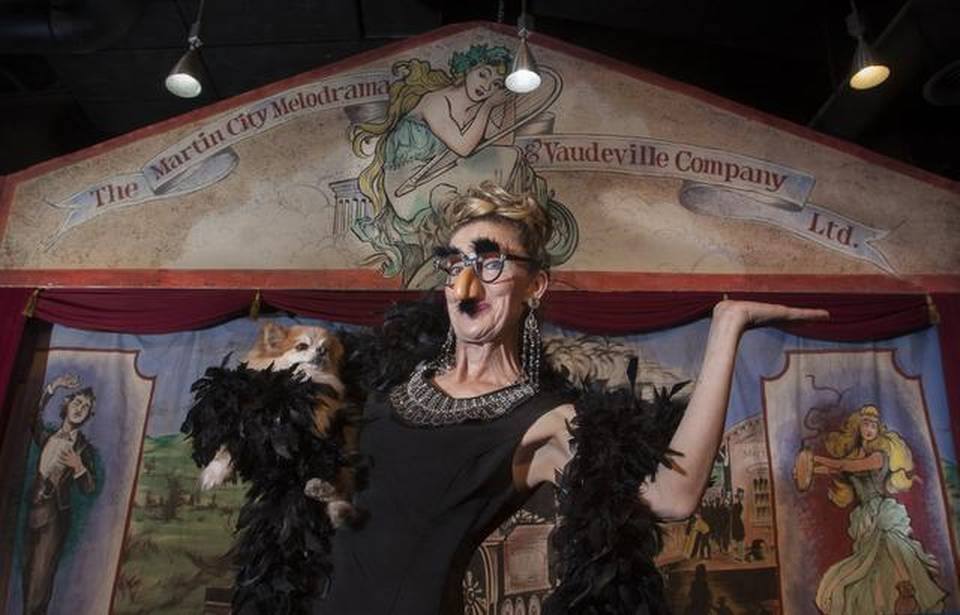 Martin City Melodrama & Vaudeville Co. is a 501(c)(3) not-for-profit organization. Your donation is tax deductible.