On Friday October 25, at 7:30 and Saturday October 26, at 7:30 The Martin City Melodrama & Vaudeville Co. will offer two family performances of their current family Halloween show! Suitable for ghosts and ghouls of all ages ! Reservations are essential for this PAY WHAT YOU CAN! performance by this long standing family theatre in the metro. The show will run approximately 55 minutes with one intermission and concessions will be available. No outside food or drink allowed. Please call 913-642-7576 today for this unique silly way to celebrate Halloween. This show features some hoomans and more importantly several senior rescue dogs from area shelters in wacky comedy sketches and musical numbers. PLUS a special appearance by the HALLOWEENIES! (c)
The theatre is located at 702 Blue Ridge Extension Grandview, Missouri 64030 and completely accessible.
Learn More
More than 30 Years of Laughs!
Over the last 33 years, Martin City Melodrama & Vaudeville Co. has brought the Kansas City area the unique theatrical style of melodrama & vaudeville while giving over 500 local actors their professional start. From our mainstage productions to Martin City Jr.'s edu-tainment shows, we have continued to produce quality original adaptations of literary classics, recreate musical revues, and perform fractured fairy tale operettas.
A core part of Martin City Melodrama is the Top Bananas! program established to engage and empower the community of individuals with special needs in the live theatre. We're also expanding our offerings to include classes and workshops specially tailored to differently-abled actors.
We are thrilled to be in our forever home! MCMVCo. and to be bringing laughter and quality performances to audiences of all ages, for years to come.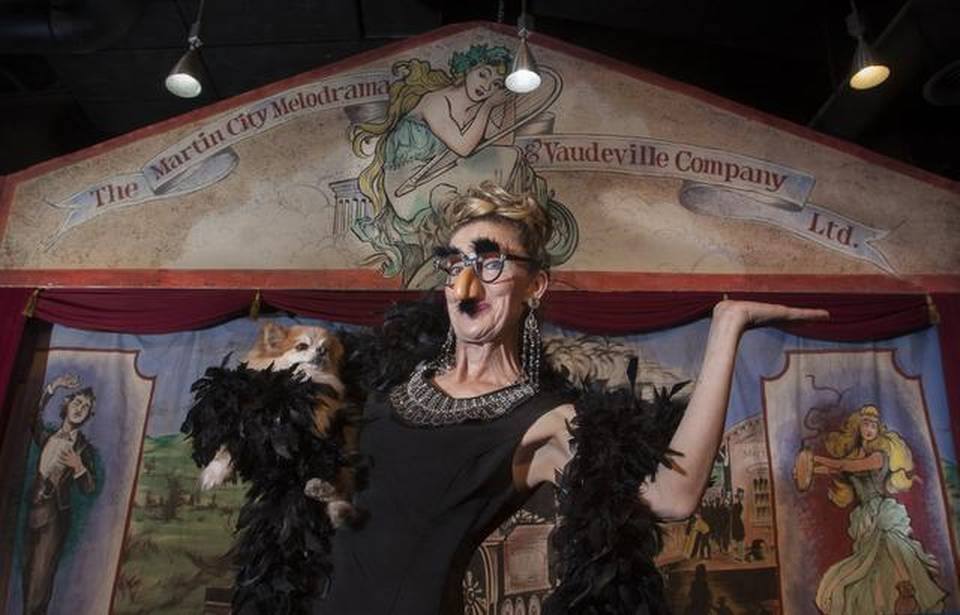 Martin City Melodrama & Vaudeville Co. is a 501(c)(3) not-for-profit organization. Your donation is tax deductible.