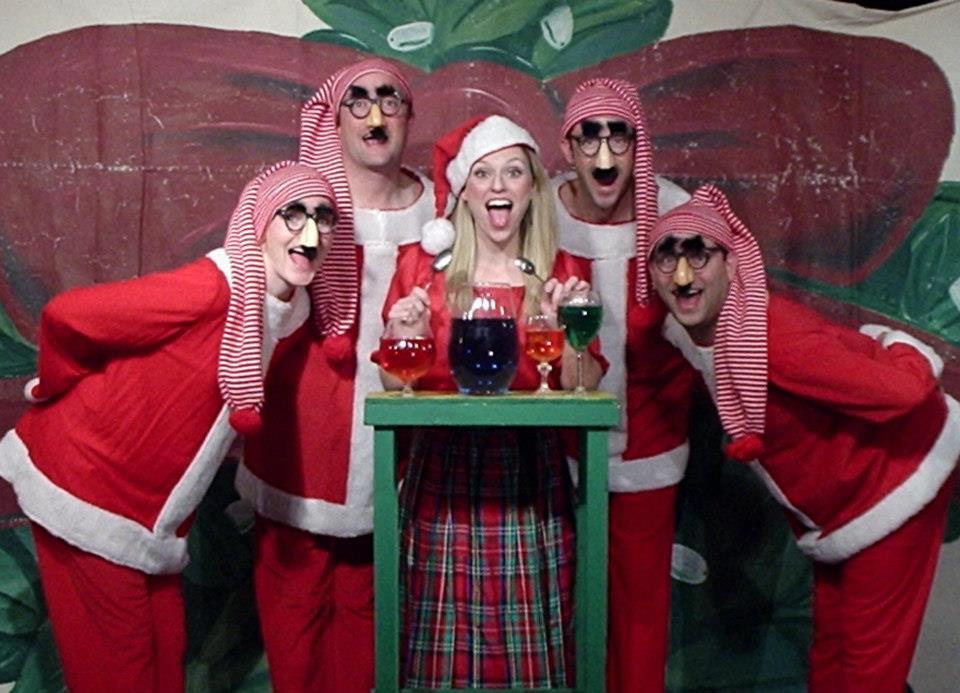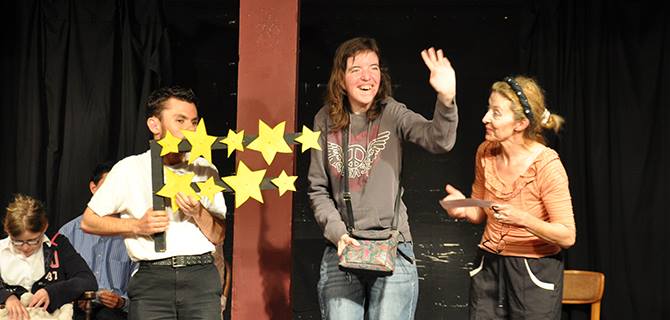 Vision
A theatre where people of different backgrounds and abilities have equal access to, involvement and employment in the arts.
Mission
To preserve the historic art form of melodrama and vaudeville while empowering a diverse and differently-abled community of actors and artists
Core Values & Goals
Preserve the historic art form of melodrama and vaudeville; delivery quality entertainment the entire family can enjoy together.
Provide performance opportunities for differently-abled actors from across the spectrum (physical, cognitive, emotional.)
Challenge perceptions about people with disabilities and their capabilities.
Encourage and support an inclusive community.
For nearly 40 years, Martin City Melodrama & Vaudeville Co. has brought the Kansas City area the unique theatrical style of melodrama & vaudeville while giving over 500 local actors their professional start. From our main stage productions to Martin City Jr.'s Edu-Tainment shows, we have continued to produce quality original adaptations of literary classics, recreate musical revues, and perform fractured fairy tale operettas.
A core part of Martin City Melodrama is the Top Bananas! program established to engage and empower the community of individuals with special needs in the live theatre. We have worked with local organizations including Lake Mary, Life Centers of Kansas Special Needs Adults, Inclusion Connections, Special Olympics and Broadmoor teens with special needs to produce showcases, melodramas, and vaudeville revues starring differently-abled actors.
After several unfortunate relocations, MCMVCo. has moved into our forever home at 702 Blue Ridge Boulevard in Grandview; just a few minutes from our original theatre! Martin City Melodrama will be bringing laughter and quality performances to audiences of all ages for years to come. We're also expanding our offerings to include classes and workshops specially tailored to differently-abled actors. Our new home has the classroom space, we just need the funding to complete the renovations.
While we've come a long way, there is still a lot to be done.
Your gift makes a very real difference. It will allow us to provide free training workshops for individuals with disabilities that have little or no performance background. MCMVCo. provides ALL actors with an opportunity to participate in theatre in an environment that is safe, welcoming, adaptive and inclusive.  Our audiences become part of a community that encourages us all to embrace diversity in its many forms. Your support will make this possible.
You can help us continue the long-standing family tradition of Martin City Melodrama and ensure theatre is accessible and open to ALL actors by making a gift today!